Become a Music Producer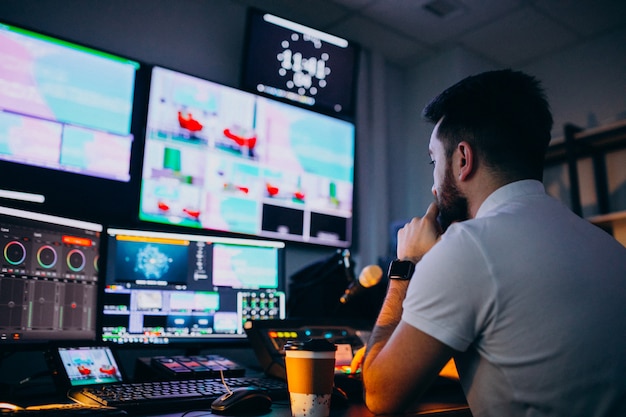 29.99$ For Linkdin Premium Monthly Subscription
Dropped Out Students Count:
Completed Students Count:
Top down, Task based education, Self-paced education
Become a Music Producer
A music producer is an all-in-one engineer, mixer, lyric writer, melody creator, and project manager. It's a dream career for the musically inclined. Start here to learn how to guide the record making process, whether shaping the sound of another artist or creating music for your own project.
Features
Progress Tracking
The pathway tracks your progress as you go through the pathway.
Estimate Module Duration
Each module has an estimated time
Main Modules
Audio and Music Production Careers: First Steps
Learn about the jobs, equipment, DAWs, and training you need to get started down an audio learning path.
Audio Recording Techniques
Discover the industry secrets to recording crisp, rich vocals and instrument tracks. Learn techniques for miking, tracking in-studio, and working in any recording space or genre.
Pro Tools 12 Essential Training: 110
Get up and running by learning how to use the essential features of Pro Tools 12. This course shows how to record, edit, mix, and finalize audio media using this powerful DAW.
Music Theory for Songwriters: The Fundamentals
Professional musician Julian Velard covers the basics of music theory through the lens of songwriting. Explore intervals, chord progressions, voice leading, song forms, and more.
Music Production Secrets: Larry Crane on Recording
Glimpse behind the studio curtain to see music recording secrets with the producer/engineer who's worked with She & Him, The Decemberists, Elliott Smith, and Sleater-Kinney.
Music Production Secrets: Larry Crane on Mixing
Join Larry Crane, producer behind albums by The Decemberists, Elliott Smith, Jenny Lewis, and Sleater-Kinney, shows you how to get more life and energy out of your existing tracks.
Audio Foundations: Compression and Dynamic Processing
Shows how to improve the sound of a mix using compressors, limiters, gates, de-essers, and other dynamic processors.
Audio Foundations: EQ and Filters
Shows how to properly apply equalization (EQ) to improve the sound of a mix.
Audio Foundations: Reverb
Explains one of the most essential ingredients in audio mixing, reverb—the time it takes for sound to bounce, echo, and decay during a live performance or recording.
Audio Foundations: Delay and Modulation
The fundamentals of delay and modulation effects and how to apply these effects, technically and creatively, to improve the sound of a mix.
Music Law: Recording, Management, Rights, and Performance Contracts
Learn how to understand and negotiate terms for the four major types of music business contracts: recording, management, performance, and rights agreements.
The Business of Songwriting: First Steps
Get started in the business of songwriting. Learn about all of the major organizations, rights, and procedures that songwriters have to deal with in the music business.
A Prolific Music Producer's Workflow for Finishing Tracks
Discover how to turn song ideas and rough recordings into complete, polished tracks, with music producer Evan Sutton's patented music production workflow.
Comments