Intermediate Jazz Courses Roadmap
Created By Pianogroove.com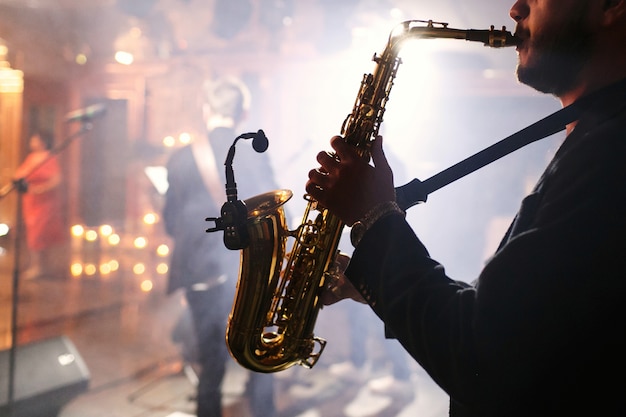 Dropped Out Students Count:
Completed Students Count:
Top down, Task based education, Self-paced education
Intermediate Jazz Courses Roadmap
Howdie PianoGroovers! Congratulations on completing the beginner lessons and courses… you are well on your way to jazz piano mastery! This post contains the recommended sequence to work through PianoGroove's intermediate-level tutorials.
Features
Practice Inspiration
Download PDF practice plans & watch performances by our students & teachers to inspire your practice sessions. Discover useful tips, tricks & exercises on harmony & improvisation.
Jazz Theory Discussion
Ask theory questions & get instant replies from our teaching team. Browse through the most common jazz theory questions and join in the discussion.
Records, Albums, & Musicians
Share & discover the finest musicians, records, & albums - all carefully curated by our community of teachers & students. Start listening to more jazz today.
Software & Setup
Find the best software, apps, & tools to supplement your jazz piano studies. Browse discussions on keyboards, pianos, and setup.
New Lesson Updates
Request lesson topics and vote on upcoming jazz standards lessons. If you have a particular theory topic you would like to learn, post it here and our teaching team will cover it for you.
Main Modules
Course 1: Altered Harmony & Upper Structure Triads
It's very important that you are working on both the theory lessons and the jazz standard lessons together. Broadly split your practice time in half. Start with theory lessons and drills and then move onto the jazz standards.The jazz standards are the vehicle you use to apply the theory. When you apply the theory in context of a jazz standard, it will make much more sense and you will retain the information much better than just from theory drills.You can be working on 3 or more jazz standards at the same time. Perhaps pick a new tune every few weeks or every month. And gradually build out your repertoire.
Course 2: Chord Substitutions & Reharmonisations
As jazz musicians, we can substitute the chords of any jazz standard to add interesting variations to common chord changes and progressions. It's also common to add additional chords to create more harmonic interest and movement.
Course 3:Arranging For Solo Piano
A key requirement for the solo jazz pianist is to know a wide range of voicings. As a solo jazz pianist, you must to be able to create a selection of different sounds, 'colours', and 'textures'. The theory lessons in this course systematically work through the 3 main chord types and explore a wide range of voicings options and possibilities:
Course 4: Unusual Chords & Voicings
This course pays special attention to the chords that students tend to find difficult. We start with Slash Chords 1 which are commonly seen on scores and lead sheets. Whilst the symbols for slash notation might look complicated, the meaning behind the slash is most often very simple to identify and interpret. In this lesson, we look at many different examples of slash notation so that you are familiar with the meaning of this type of chord.
Course 5: Scales & Modal Theory
This is a short course exploring the construction of the most common modes and scales in jazz music. There are different ways to teach modal theory, and 2 of these methods are highlighted in this course.
Course 6 - How To Transcribe Lines & Solos By Ear
Transcription is the most effective way to progress at jazz piano.After working through the PianoGroove Syllabus, you will now have a strong understanding of the essential theory, chord formation, extensions, alterations, substitutions, and rehamonisations.
Comments