Photography & Photo Editing Learning Path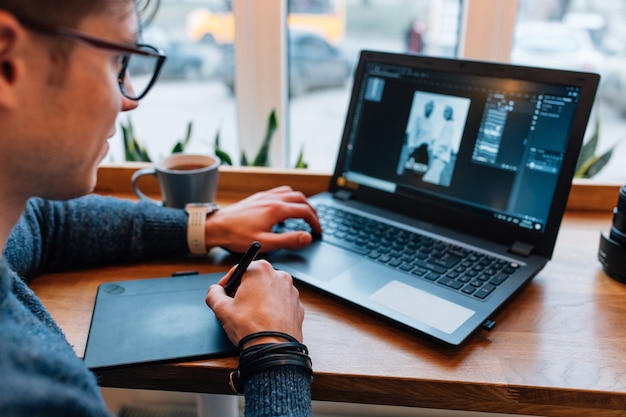 12.99$ Monthly or 99.99$ for Annual Subscription
Dropped Out Students Count:
Completed Students Count:
Top down, Task based education, Self-paced education
Photography & Photo Editing Learning Path
No matter what you're creative or professional goals are, compositing is a powerful tool that can take your work to the next level. This Learning Path will teach you everything you need to know, from making detailed selections, to perfectly matching lighting, color, and perspective for seamless final images.
Features
Progress Tracking
The pathway tracks your progress as you go through the pathway.
Estimate Module Duration
Each module has an estimated time
Main Modules
Intro to Photoshop Compositing for Beginners
Learn the fundamentals of compositing, from analyzing light, color, and perspective to the basics of combining multiple images together in Photoshop.
How to Choose the Best Images for Compositing
You don't need complicated photoshoots to start compositing today. Learn how to use free stock image resources to find photos that will blend together seamlessly.
Masking & Cutting Out Subjects
Compositing is all about combining elements from different photos which means you need to be a master of selecting and cutting out the things you want and removing the things you don't.
How to Cut Out Hair in Photoshop
Now that you're familiar with the basics of cutting and masking, let's tackle one of the most difficult things to select in Photoshop: hair.
Photoshop Compositing Essential Tools & Techniques
Now that we've built a solid foundation of skills, let's put them to use to create two amazing scenes which include levitating objects and a far-off landscape.
Advanced Compositing with Stock Images 1
Learn how to build an entire fantasy world from scratch using only free stock images! Combine 19 photos together, matching lighting, color, and perspective, while adding custom details and atmospheric effects.
Advanced Compositing with Stock Images 2
The only way to master compositing is to practice! Once again we create a sci-fi world using only free stock photos and our Photoshop savvy.
Comments