JavaScript Path By Codecademy
Created By Codecademy.com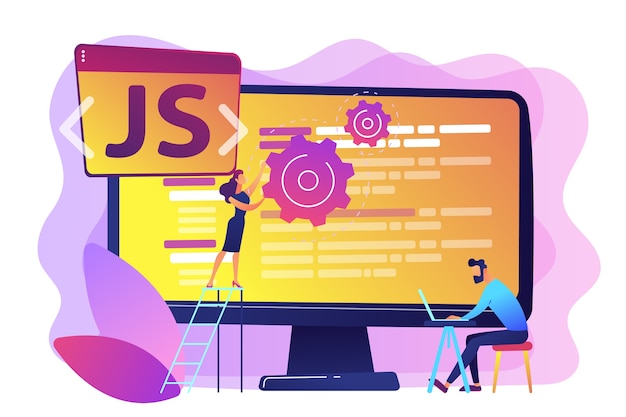 35.99$ Monthly Plan, 17.99$ Monthly Annual Plan
Dropped Out Students Count:
Completed Students Count:
Top down, Task based education, Self-paced education
JavaScript Path By Codecademy
JavaScript is among the most powerful and flexible programming languages of the web. It powers the dynamic behavior on most websites, including this one.
Features
Progress Tracking
The pathway tracks your progress as you go through the pathway
Built-in IDE
Test your code with the built-in Integrated Development Environment tool.
Focus Timer
Set a timer to stay focused and get more done.
Cheatsheet
Review some of the concepts you've been learning quickly
Community Forums
Discuss about your problem and get help from others
Chapters
Join a chapter & collaborate with fellow learners virtually or in-person
Main Modules
Introduction
In this course, you will learn about JavaScript data types, built-in methods, and variables.
Conditionals
Learn how to use if, else if, else, switch, and ternary syntax to control the flow of a program in JavaScript.
Functions
Learn about JavaScript function syntax, passing data to functions, the return keyword, ES6 arrow functions, and concise body syntax.
Scope
Learn about global and block level scope in JavaScript.
Arrays
In this course, you will learn about arrays, a data structure in JavaScript used to store lists of data.
Loops
In this course, you will learn how to use for and while loops to execute blocks of code multiple times.
Iterators
In this course, you will learn how to use iterator methods to simplify the process of looping over arrays.
Objects
Learn about JavaScript ES6 object syntax to model real-world items.
Classes
Learn how to create classes and use inheritance to minimize redundancy in your code.
Browser Compatibility and Transpilation
Learn about browser compatibility and JavaScript ES6+ to ES5 transpilation.
Modules
Learn how to use JavaScript modules, a way to define reusable logic in your programs.
Promises
Learn how to write asynchronous JavaScript with the Promises Syntax.
Async-Await
Learn about asynchronous programming and leverage promises in JavaScript.
Requests
In this course, you will learn the benefits of asynchronous JavaScript properties. You will create calls to various APIs using four different techniques.
Comments